Dream Days--On Michael Chabon's Telegraph Avenue...
It's often true that my written reflections on books and films are far more about me than they are about those books and films. That's especially true of this one. It also contains what some may consider significant (if vague) spoilers for the novel Telegraph Avenue and minor spoilers for the film From Up on Poppy Hill. Proceed with caution. *** My first experience of Berkeley was a...
Some Thoughts on To the Wonder
"You brought me out of the shadows…Brought me back to life." Terrence Malick's To the Wonder begins in that most romantic of all cities, Paris—or, more specifically, in that most romantic of settings, a train traveling to Paris. Marina (Olga Kurylenko) is alive with the excitement of new love. She, a Ukrainian woman living in France, has fallen head-over-heels for...
Accepting what can't be untangled--self, gender,...
I saw a tweet today that made a statement I agree with wholeheartedly: If you are posting job openings and you want women to feel encouraged to apply, you should shy away from using words like "ninja" and "rockstar." If I were ever to post a job listing, I'm certain I would never include these words. But even as I was nodding along in agreement with the tweet and with...
Lazy Sunday Fun: Whipping Up a Top 100 Games List
I like lists. I don't particularly think they mean anything; I just think they're fun to make, fun to read, fun to discuss and debate. G4 just did a series, the Top 100 Video Games of All Time. I didn't see it and I didn't read the list in its entirety, but it led to some discussion in my Twitter feed, which compelled me to toss together a list of 10 games that might...
A Matter of Life
Before I get started, let me be very clear about something: In this blog, I'm not talking about what it's like to be trans. I'm talking about what it's like to be trans for me. Each trans person is an individual, with her or his own experiences; some may be able to relate to some of what I say here; some will not. I am speaking for myself only. If you were to ask me what...
A few words for Coming Out Day 2011
I'm coming out again as a transgender person because we still have such a long way to go. Many teenagers and younger people struggle with feelings of gender dysphoria but have been taught that such feelings are shameful and wrong. Carrying such difficult feelings privately with a sense of shame is emotionally and psychologically excruciating. Here in the U.S., things are getting better....
I don't want to brag or anything, but I'm in...
I don't want to brag or anything, but I'm in Captain America. It's true! Skip to about 6:11 in the clip below and you will see me set some dishes on a table. Yep, that's me. Or, I suppose you could say, that's the boy I was. Though in the truest possible sense, I wasn't ever really him. I remember the way I felt that day, filming at that house down in...
Gender Games
In this video review for nail'd, a new extreme off-road racer, I take just an instant to mention that, while male racers are sensibly outfitted in protective gear, if you choose a female racer, your only clothing options are extremely revealing ones. (This bit of the review is at 3:45.) Obviously, the primary purpose of reviews on GameSpot is to help people make decisions about which...
thanks
"faggot" That solitary word makes up one of the comments on Youtube for one of my video reviews. It also appears in plenty of other comments, in delightful turns of phrase such as "this guy sounds like fuckin faggot." Never mind that the video clearly states my name as Carolyn within the first few seconds. Yes, I am a transgender woman, and okay, I certainly still have some room to improve...
3 tags
Me and Kevin Flynn: A personal reflection on Tron
After 28 years, Tron is finally getting a sequel. I don't think Tron is a great film, but it's an important film that's worthy of admiration for its visual and storytelling ambition. It had a profound impact on me as a child, and, I think it's safe to say, on many members of my generation. Misunderstood at the time, it's a surprisingly complex film for one...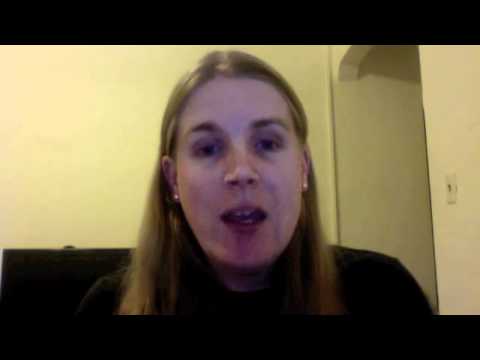 The long, strange road to GameSpot (and other...
Note: This was written for my GameSpot blog. But it represents a significant moment in both my personal and professional lives, so I am posting it here as well. —- As some of you may know, I've been privileged with the opportunity to freelance for GameSpot for the past few years. As a publication that I've read and respected for more than a decade, this has been a great...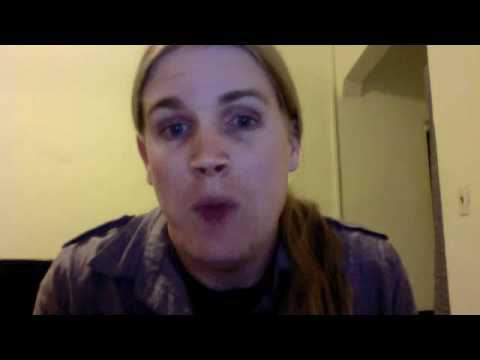 2 tags
In Limbo
WARNING: This post discusses the endings of the film Inception and the game Limbo. —- The only detail in Christopher Nolan's Inception that struck me as truly dreamlike was not an intentional one on the part of the director. Actress Marion Cotillard famously played Edith Piaf in the film La Vie En Rose, and here, the Piaf song "Non, je ne regrette rien" is featured. This struck me as the...
Setting the tone.
It's about survival. "It's not a deal nor a test nor a love of something fated." "It's out there most days and nights, but only a fool would complain."